Reasons Your Business Should Invest In Marketing Automation
There are many good things about marketing automation. The most important is that it helps you send automated messages to prospects that will make them want to buy more stuff. You can do it by setting up workflows that will send them messages they like and need. These messages help people feel better and pay money for what you're selling. This blog post will tell you about marketing automation and why your company should use it today!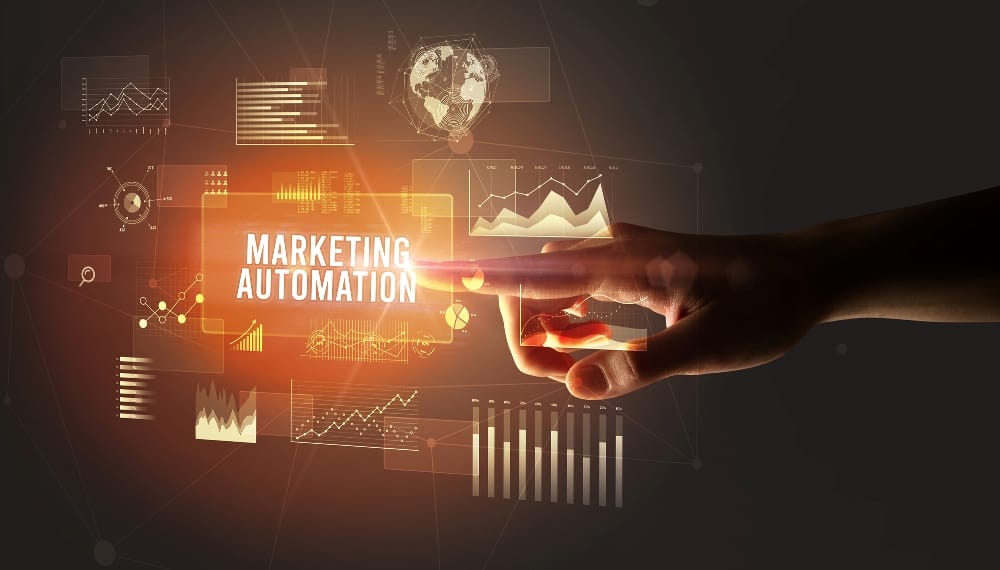 What is marketing automation?
Marketing automation can be done by a sales and marketing automation software that will complete many of the tasks associated with marketing and sales for you. It can be programmed to automatically carry out many of the functions that humans would do. Marketing automation saves you time and money because it does much work for you, freeing up human resources.
Marketing automation can help you be successful in marketing because it helps you spend your time and money wisely. You will know that the right people are getting the right messages, leading to higher conversion rates and a better chance of keeping customers.
Your company should invest in marketing automation today if:
You want to save time instead of spending hours sending out emails, texts and leaving voicemails.
You want to save money by not hiring extra staff to follow up with prospects and customers.
You want to make better use of your resources, like sales representatives and marketing managers.
You are tired of doing things the old-fashioned way or have tried other methods that didn't work for you.
You want to focus on your target audience with personalized messages to build customer engagement.
How does automation help with sales?
Customer acquisition can be hard. You need to get qualified leads, you need to collect them, and then you need to convert leads into sales. This can be time-consuming and often requires a person with sales experience to do the follow-up activities for each lead. Plus, it has to be done immediately.
Marketing automation software can help companies set up a system that makes all of these marketing activities easier without needing any prior sales experience or knowledge. It has an auto-responder that sends out pre-qualified responses for every email sent out by your company.
Automated lead generation systems also provide real-time reporting capabilities, track sales, lead levels, and understand customer behavior. This allows companies to see which leads are most likely to convert into actual sales, leading to a higher conversion rate. By utilizing a customer relationship management (CRM) system, you will have all of your sales team's information to build more revenue for your company.
Automated lead generation systems provide real-time reports. This lets companies know which leads are most likely to convert into sales. These are important because they help with customer relationship management, leading to higher conversion rates for sales.
How to automate the generation of leads?
Lead generation can be done in a few ways. One way is to use lead capture services that take your leads from different sources and put them into one central database. Another way is through direct mail campaigns with opt-in lists that provide recipients with information about specific products or services. Another way is to automate your lead capture systems by integrating them with third-party companies who do the same thing.
Lead generation is not the only part of marketing automation. It can also help marketers close more deals. Your company can also automate the nurturing stage by using lead tracking tools to track leads and identify trends. This allows a company to measure and track progress over some time. Tracking is helpful because it will enable you to calculate if your marketing campaigns are working with your leads to create customer engagement.
Automated Communications
Automation software can help make your sales representatives more efficient. If you use automation, the marketing and sales software will automatically notify your sales team every time a lead comes in or a prospect responds to an email, text, or book online.
Marketing automation is a great way to save time and money because it automates marketing tasks like data entry. Marketing automation also lets companies see more data about their customers to make decisions about how to market themselves better in the future.
Why every business needs marketing automation
Artificial intelligence has changed the way companies and marketers communicate with their customers. AI is important for staying relevant to customers' demands. For every person who leaves a company because they don't like what they are hearing, there are 2½ times as many people who want personalized messages based on their purchase history.
If you want to make more profit and be successful for a long time, you should use marketing automation services. These services will help you get new customers and teach them about your product. Here are some reasons why your company needs to invest in these services today:
Close deals and leads faster
Marketing automation software helps you convert deals and leads faster. This is because it delivers personalized messages that are relevant to a customer's needs. This makes your conversion rate higher, increases revenue growth, and will save you money in the long run.
Focus on taking care of existing customers
Marketing automation software helps you to focus on your existing customers. It sends messages to them based on their preferences, and this makes them feel like they are being addressed as an individual instead of just one out of many. This can help with customer loyalty in the long run.
Customer retention
Marketing automation software helps to retain customers by notifying them of new product releases and special offers. It also enables you to reminders about their current subscriptions or products they have purchased in the past, which can help reduce churn rates in the long run.
Increased conversion rates
Marketing automation software automatically delivers personalized and relevant messages to a customer's needs, which helps drive sales and reduce costs. Workflows can also help potential customers book online appointments or sign up for a demo.
Decreased response time
Customers want a fast answer to their questions or inquiries. Quick responses can dramatically decrease the amount of churn your company may experience. If your team takes too long to respond, you can lose business and ruin your reputation. Lead responders will make sure that you never miss out on another lead.
Monitoring marketing campaigns
Marketing automation software can help your company track your marketing campaign performance more efficiently. It also offers better data insights for making decisions about key performance indicators (KPIs) and future marketing efforts.
Monitoring and tracking customer actions are both time-consuming and expensive, especially if you have to manually or use multiple platforms that don't work.
Automation software will save you money.
Lead generation software is often quite affordable, especially if you compare it to the cost you incur when managing your leads manually. Furthermore, marketing automation software is multifunctional, which means that you don't have to hire a team of sales representatives to manage your information and nurture them into potential customers.
Marketing automation can also help your company reduce costs and return on investment by automating lead generation and nurturing automation. For instance, sales representatives don't have to worry about sending out mail after mail to get leads. Instead, sales representatives can build a relationship with leads and sell products and services to them. Automation software can provide the necessary lead nurturing tools to ensure that you receive as much information as possible about leads to make the sale.
How to find the right automation software
There is a variety of marketing automation tools that can help your sales team and marketing department. These include automated referral programs, review generation, and lead capture systems. This software allows sales representatives to send out targeted information and messages to leads who are most likely to become customers. There are many automation software available on the market that can handle each of these types of automation for you, but only a few can do them all. But Lead Convert Pro was designed to be an all-in-one sales and marketing automation solution for small businesses.
Quality automation software companies are operated by marketing teams with experience in sales, repetitive tasks, and a marketing strategy for your company. Your business should only look at marketing automation platforms with teams that will help you set up your system so that you are not stuck with complicated software that makes your life more difficult.
A well-managed lead generation system can also give your company the advantage of knowing where to go after you have sold leads. For example, sales representatives can know where to direct their efforts after your lead has converted into an actual sale. These marketing automation systems can help you track the sales funnel and learn the success of other campaigns. This allows your sales team to get back on track and work harder to generate more leads.
Now that you understand the importance of having marketing automation for your business look at our software features and sign up today! Our team will set you up with everything that your business needs to become a successful automated powerhouse.